Neck pain is often associated with tightened muscles, poor posture, daily stress, lack of activity, and being on a computer for long periods of time.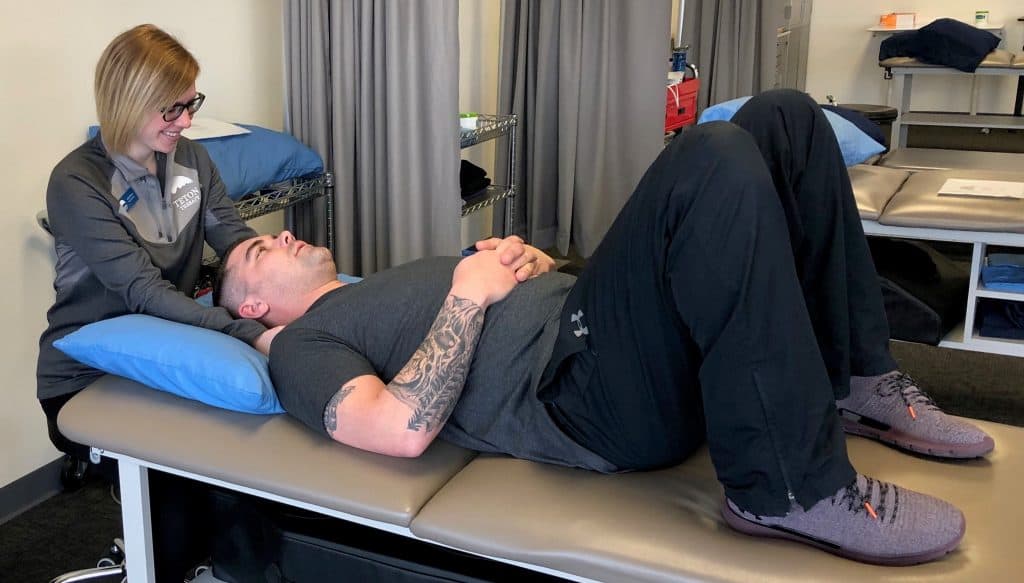 At Teton Therapy, we see firsthand how neck pain affects individuals from doing what they love and need to do in life. Many patients who come in for physical therapy don't realize that their neck problems are associated with other parts of their body. And this problematic pain can even cause other functions in the body to become weak, such as your grip, back, jaw, fine motor skills, shoulder pain, etc. All often triggered by an underlying neck problem.
Headaches and migraines are also very common when patients complain of aches or tenderness in the neck. Often the primary source of neck pain is tightened muscles, poor posture, daily stress, sitting at computers for long stretches at a time, and good, old-fashioned lack of activity!
Manual Therapy & Dry Needling
Our therapists use a variety of techniques such as dry needling, manual therapy, and exercise to help improve posture and decrease neck pain. Manual therapy incorporates specialized, hands-on techniques targeting areas of your body that are limited in motion to improve your movement and reduce pain. Manual therapy is especially beneficial if you are experiencing spine problems, joint injuries, or other health conditions.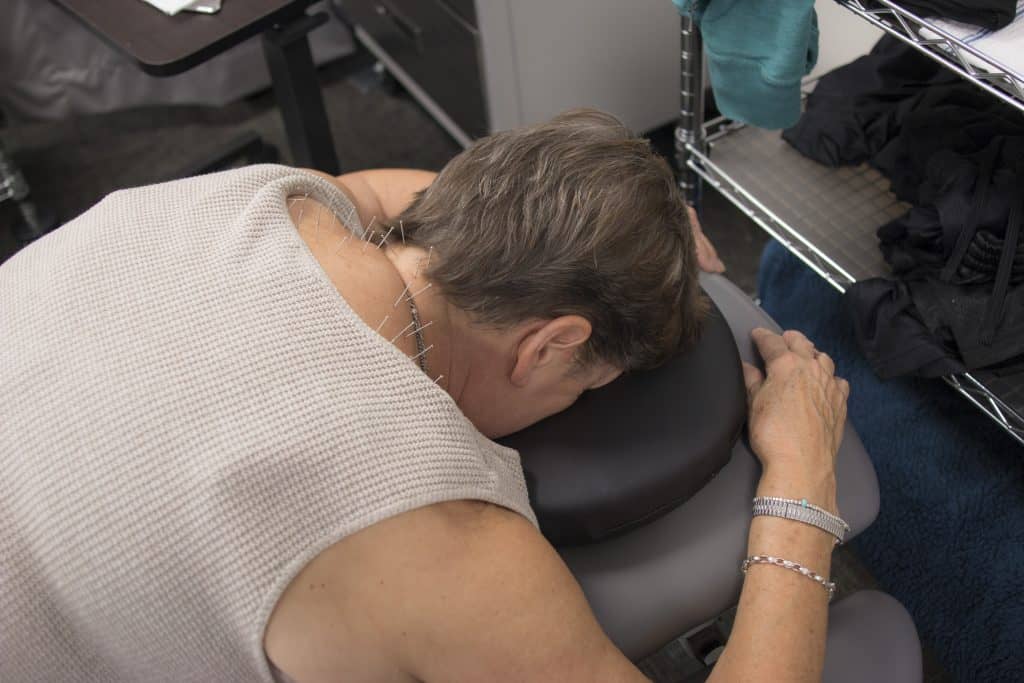 Dry Needling is when clinicians push thin, solid needles through the skin to get to trigger points (trigger points = knotted areas in muscles). The needles stimulate the tissue and can provide relief for pain or tightness. Dry needling is typically one part of an overall physical or occupational therapy plan (alongside exercise, manual therapy, and education). It can help increase the range of motion, as well as help with tendinitis, migraines or headaches, whiplash, and more. Reach out to our PTs or OTs for more information and advice!
Success Story — Stacie H. (Cheyenne Patient)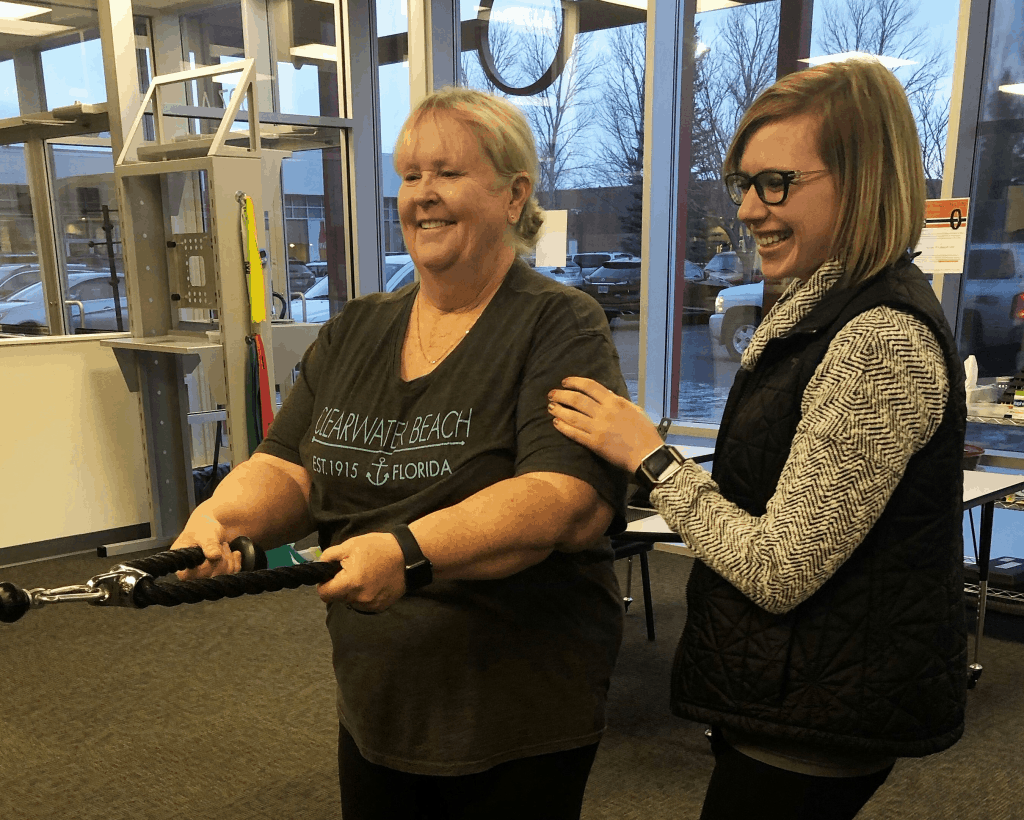 "I am very happy with the progress I have made at Teton Therapy. Before I started, I had a lot of pain in my neck & shoulders and was experiencing headaches upon waking up. This was occurring several times per week. After physical therapy, the headaches are very infrequent, even after doing physical activity all weekend. I have a lot more flexibility in my neck & shoulders. Now, I can often relieve the pain or stiffness by performing the exercises I learned at Teton! Thank you for all of your help!

At Teton Therapy, your physical therapist looks for the source of your pain and works with you to develop a program best matching your needs. During the first patient evaluation, we discuss your history, examine your spine, and evaluate your movement, strength, walking, and coordination. This helps our physical therapists pinpoint the exact cause of your neck pain. We work closely with you to design a treatment plan that best suits your needs and offers the quickest relief from pain and return to function.