Take Charge Of Your Story
We're here to help you overcome your challenges and reach your goals
Heal Through Occupational And Physical Therapy
Sometimes, life throws you a curveball. But the good news is, you don't have to handle it without help. At Teton Therapy, we have the resources to help you in your wellness journey. Whether you're recovering from an injury, accident, illness, or managing chronic pain, our expert therapists are here for you. We are state licensed and take meticulous care of our equipment and premises.
Helping You Heal Through A Variety Of Therapies
Back And Neck Pain/Injury
Back and neck ailments can range from annoying to seriously debilitating. They can be short-term or chronic. Wherever you fall on the spectrum, we can help. Our experienced therapists will work with you (and sometimes, your physician) to find the root cause of your pain so that we can successfully treat it.
Conditions we treat include:
Low back pain/Lumbago
Spinal stenosis
Spinal arthritis / Degenerative Disc Disease (DDD) / Degenerative Joint Disease (DJD)
Herniated disc
Radiating pain
Surgical recovery
Facet pain
Neck pain
Headaches / migraines
Radiating neck pain
Hip, Knee, Ankle, and Foot Pain/Injury
Proper alignment and good health throughout the rest of the body starts in the feet, ankles, knees, and hips. When one of the joints or muscles in the lower body's system isn't working properly, it affects all of you! Our therapists will examine the affected area and pinpoint the cause of the pain so that we can make a successful treatment plan.
Some hip, knee, ankle, and foot issues that we help treat include:
Hip, knee, or ankle arthritis
Hip, knee, leg, or ankle pain
Orthotic Fitting
Piriformis syndrome
Total hip replacement, Total knee replacement rehab
Meniscus pain and problems
Sports injuries
Difficulty walking / poor balance
Ankle sprains
Collapsed arches
Achilles tendonitis
Plantar fasciitis
Post-fracture rehabilitation
Post-surgical rehabilitation
Shoulder, Arm, Wrist, and Hand Pain/Injury
Your shoulders, wrists, and hands are some of the most complicated and important joints in the body. And if you're living with pain or injury in any of these areas, then you don't need us to tell you how hard it can make life. Our expert therapists will do a thorough exam during our first session so that we can pinpoint the cause and find the right cure.
Conditions we treat include:
Carpal tunnel syndrome
Shoulder pain
UE Sprains/Strains
Rotator cuff injuries and tears
Post-surgery rehabilitation (arthroscopy, rotator cuff repair, total shoulder replacement, and more)
Frozen shoulder (adhesive capsulitis)
Shoulder tendonitis
Shoulder bursitis
Shoulder impingement
Shoulder/elbow/wrist Tendonitis
Humerus fracture
Dislocation rehabilitation
Labrum tears
Loss of range of motion
Balance and Dizziness
Dizziness and vertigo can have a variety of causes, and that's the first thing we'll look into: what's causing the problem. Whether it's easily definable, like recovering from a concussion, or takes a little more digging, like BPPV (Benign Paroxysmal Positional Vertigo), our experienced therapists will get to the root of the issue so we can help alleviate your symptoms.
Brain Injuries/Stroke Recovery
Brain injuries and strokes can have a massive effect on a person's lifestyle. At Teton Therapy, we can help you increase your quality of life and will be here for you throughout your entire journey. 
As you progress, your treatments may change over time. Our therapists are compassionate and experienced, and can help you navigate the ups and downs of recovery. We will also provide educational opportunities to family members and caretakers so that they can better be there for you.
Pediatric Services
At Teton Therapy we care for all members of our community, including the young ones! We treat both young children and teenagers who are struggling with orthopedic, neurologic, and other problems, as well as injuries.
Children have special needs when it comes to recovering from an injury, fracture, surgery, or pain. Our Teton Therapy staff love working with tiny (and not-so-tiny) humans to make sure they get the physical and mental help they need during a vulnerable time. We will create a long-term relationship with your child and family to help them live an optimal, whole-picture, proactive lifestyle.
Occupational Therapy
Occupational Therapy is about helping people do the day-to-day tasks that "occupy" their time, help them sustain themselves, and enable them to contribute to the wider community. Our Occupational Therapy is very client-centered, meaning that together, we'll set goals that are important to you and then work to help you achieve them. From infants with sensory processing problems to adults who are recovering from an injury, Occupational Therapy can do wonders for your confidence and quality of life.
Our Occupational Therapists can help adults with their physical, psychosocial, cognitive, and environmental needs. This includes helping older adults with:
Dementia
Low vision
Continuing to drive
Continuing to live at home
We can also help rehabilitate from injury, including helping adults prepare to return to work after an accident or illness.
Sports/Running Injuries
Running and other sports injuries are common, especially in teenagers and others who actively participate in sporting events. We can help anyone who has suffered an athletic injury recover in a way that boosts their overall health and builds the strength and proper movement that will prevent injury in the future.
Common athletic and running injuries that we can help with include:
Muscle Strains
Sprains
Knee Injuries
Shin Splints
Hip Injuries
Plantar Fasciitis
Achilles Tendonitis
When you see us for an athletic injury, we will evaluate:
The mechanics of your running
The flexibility and strength of primary muscle groups
The flexibility and strength of supporting muscle groups
Your core strength and control
Your footwear
Alignment and other issues
Courtney shares how the therapists at Teton Therapy helped her recover from a devastating hand injury.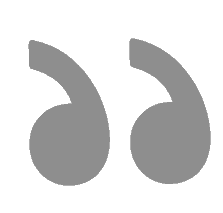 When You Succeed, We Succeed
 We provide a variety of therapies that will help you recover, get stronger, and accomplish your goals. With diagnostic testing, we'll get to the bottom of what's causing the problem so that we can alleviate it with manual therapy, therapeutic exercise, or whatever else you need to succeed. We want to help you stay well in all areas of your life, so we take special care to keep our clinics carefully sanitized.