Parkinson's Disease (PD) is a neurological disorder that affects around one million people in the United States. It is the second-most common degenerative brain disorder affecting adults, after Alzheimer's disease. Because Parkinson's Disease causes movement and balance issues, people with the disease are more likely to fall and suffer from injuries as a result.  It is a "chronic degenerative disease", which means that it gets worse overtime.
The symptoms of Parkinson's Disease can include:
Smaller movements that could result in shuffling when walking
Pain due to muscle stiffness
Tremors
Slower movements
Balance problems
Fatigue
However, with the proper treatments, it is still possible to have a great quality of life with Parkinson's Disease.
How Can A Physical Therapist Help?
At Teton Therapy, we have two physical therapists who are certified in something called "LSVT BIG therapy". This treatment helps individuals with Parkinson's use bigger movements in their everyday living. This allows our patients to keep moving and stay active, which is extremely important when treating Parkinson's.
LSVT BIG physical therapy can help with:
Faster walking with bigger steps
Improved balance
Increased trunk rotation
Improvements in activities of daily living such as bed mobility
We have certified LSVT BIG physical therapists in our Lander clinic and our Riverton clinic, and our physical therapists in Sheridan and Cheyenne are also able to treat Parkinson's.
LSVT BIG treatment consists of:
sessions: 4 consecutive days a week for 4 weeks
Individual 1 hour sessions
Daily homework practice
Daily carryover exercises
Do you have more questions about LSVT BIG physical therapy, Parkinson's Disease, or how physical therapy and occupational therapy can help you? We'd love to hear from you–contact our office today and schedule a free consultation.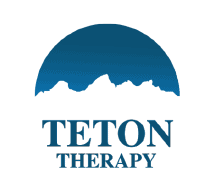 Riverton (307) 857-7074
Lander (307) 332-2230
Cheyenne (307) 514-9999
Sheridan (307) 683-0123
Further reading material & sources:
Physical Therapist's Guide to Parkinson Disease