Our Response to COVID-19
We are here for you!
Teton Therapy will remain open to serve our Wyoming communities. We will continue to remain vigilant in our actions to decrease the risk of exposure and promote social distancing. Your safety and progress are our #1 concern and we are here for you! Let's keep performing and progressing. Continue attending your physical therapy and healthcare appointments.
---
Following your plan of care is critical to reaching your therapy goals. Unless you are experiencing virus symptoms, we highly encourage you to keep your appointment! With that said, please be assured of the following:
• We continue to disinfect all surfaces, tools, and equipment used in treatment after each patient visit.
• We have a hand cleansing station located at our front desk, we are asking each patient to cleanse prior to treatment.
• Should we have symptomatic staff, they will stay at home! We want you and our staff safe.
• All patients who are experiencing flu-like symptoms or have knowingly been exposed to an individual diagnosed with COVID-19 are asked to call our office to be offered times to reschedule.
• As of now, please do not bring any additional personal with you into treatment. This includes children!
You can help stop the spread of the COVID-19 Virus! Our staff is required to wear masks, and we ask you to do the same. If you have any virus symptoms that the CDC has outlined as problematic (fever, cough, shortness of breath), please stay home. Stay safe, everyone! Remember, we are all on the same team.
---
COVID-19 Therapy for Fatigue, Breathing, and Mental Health
With the recent pandemic, many individuals who have recovered from COVID-19 are finding themselves very fatigued and have noticed a significant decrease in strength and conditioning. Due to the nature of the COVID-19 virus, it can take a large toll on the respiratory system and can significantly decondition an individual. This lack of strength and conditioning can cause a person to be at risk for falls, cause inability to perform work functions, and/or limit the ability to perform day to day tasks.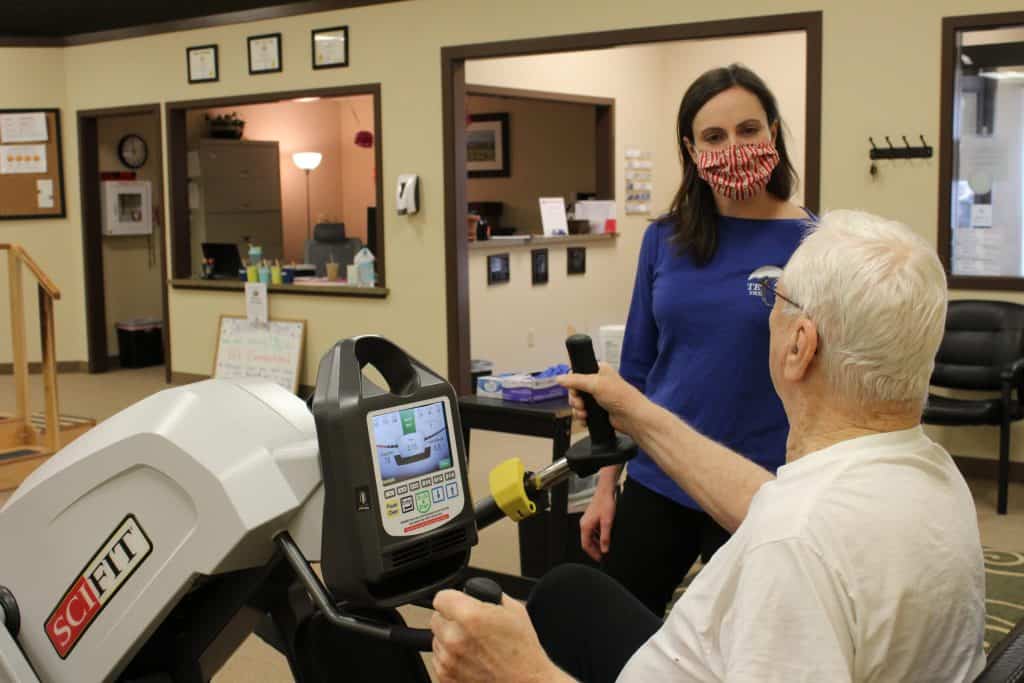 At Teton Therapy, we come up with a treatment plan that focuses on balance and conditioning activities in a safe and effective manner. These techniques help individuals return to full function quicker than just doing a basic home exercise program. Riverton, Lander, and Cheyenne clinics also provide private treatment rooms for anyone needing additional, private treatment space. If you or a loved one have experienced post-COVID-19 fatigue, we encourage you to schedule a free 30-minute consultation to help you get back to the life you want and deserve!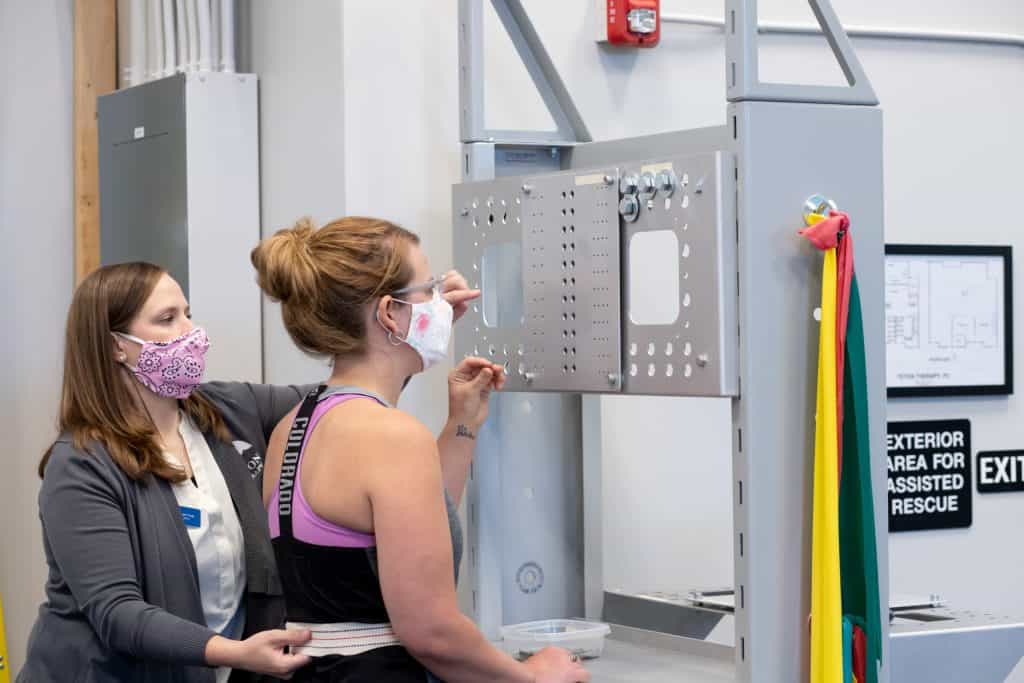 People recovering from COVID-19 should seek help if their symptoms are severe or suddenly worsen. Those experiencing lingering physical symptoms of COVID-19 for weeks or months after acquiring the initial infection should seek immediate attention from our physical therapists. Seeking treatment early can help with long-term effects! Notify your therapist or medical provider if you start having trouble breathing or have persistent chest pain or pressure. If you are showing signs of contracting the virus, please stay home and notify your therapists immediately so we can help stop the spread!
---
If you are experiencing any overwhelming stress, anxiety, or other mental health issues due to the virus, contact a counselor or licensed therapist. If you know someone at immediate risk of self-harm, suicide, or hurting another person, call 911 or the local emergency number. You can also text TALK to 741741 to communicate with a trained crisis counselor. We are here for YOU!
---
Our experienced, knowledgeable, and caring staff all take pride in GETTING OUR PATIENTS RESULTS! We have clinics open currently in Riverton, Lander, Cheyenne, and Sheridan. Get back to living with Teton Therapy. We accept all major insurances, medicare, workers' compensation, and walk-in visits. FREE consultations are offered through appointment booking at all four locations! Click your location below to schedule a 30-minute consultation: