Blood Flow Restriction (BFR) Therapy Is Gaining Fame in the out Patient Setting, and for Good Reason!

Teton Therapy is constantly seeking new and innovative treatments for our patients. We offer optimal care for a wide range of diagnoses, injuries, and conditions! Our patients are our main concern, and we want each therapy service customized to match the comfort and abilities to reduce pain and restore normal function for each patient. Blood Flow Restriction (BFR) is a new technique that is being used in our Riverton clinic to promote muscular strength without performing maximum exertion on the muscles and joints.
The main purpose in using BFR therapy is to exercise with much lighter weight while still creating growth and strength response. This technique allows just enough blood to create positive changes!
The History of BFR
"The first study on blood flow restriction (BFR) training was published in 1998. This concept appears to have originated in Japan and it involves partially restricting blood flow into the muscle (arterial flow) and occluding blood flow out of the muscle (venous return). This style of training has been shown to have beneficial effects to skeletal muscle and possibly bone" (Leonneke, 2016).
How does it work?
BFR
uses a tourniquet system similar to a blood pressure cuff. The system is placed on an injured arm or leg to intermittently reduce blood flow in and out of the limb while the patient performs specific exercises to the instruction of their Physical or Occupational Therapist.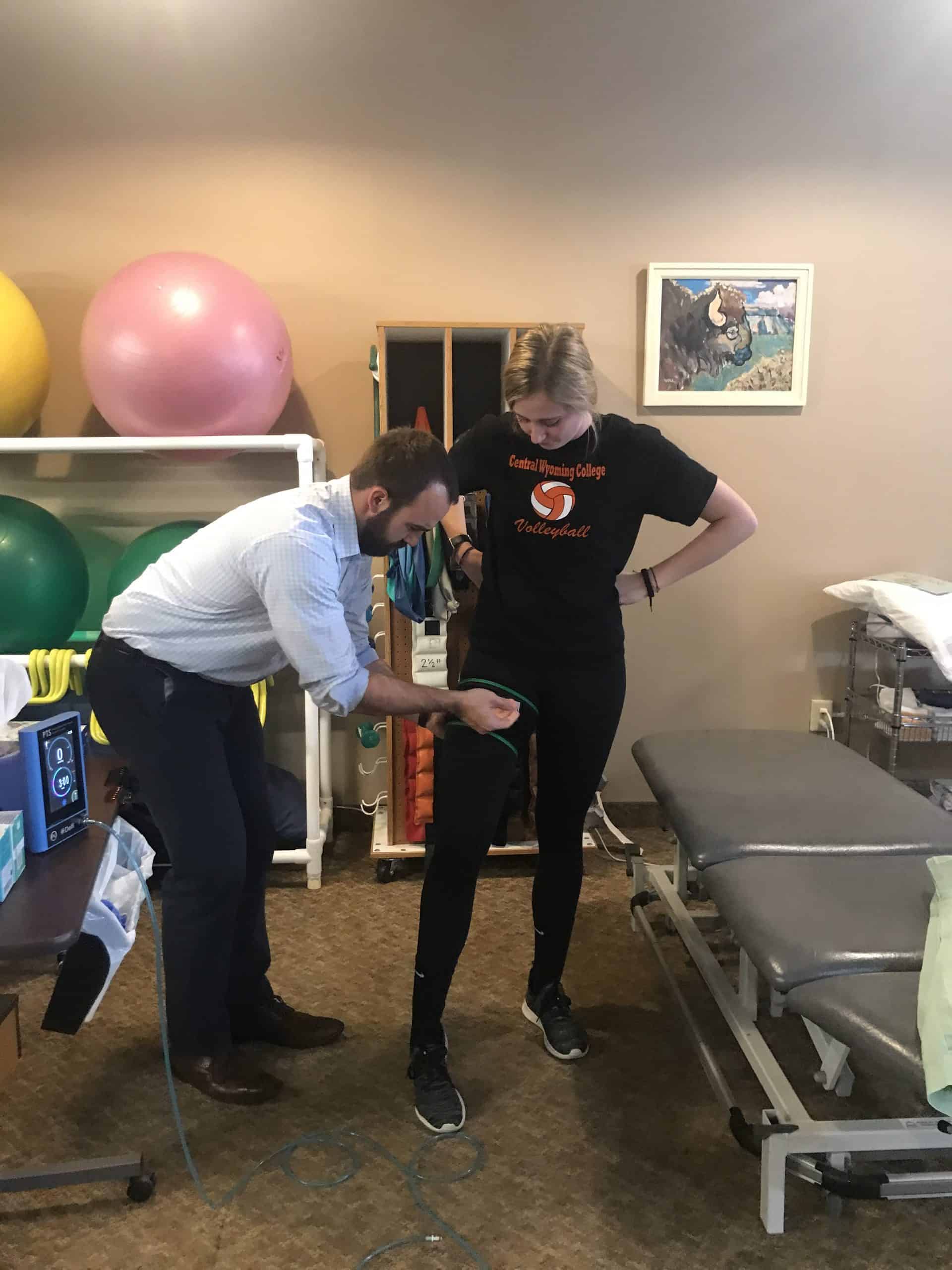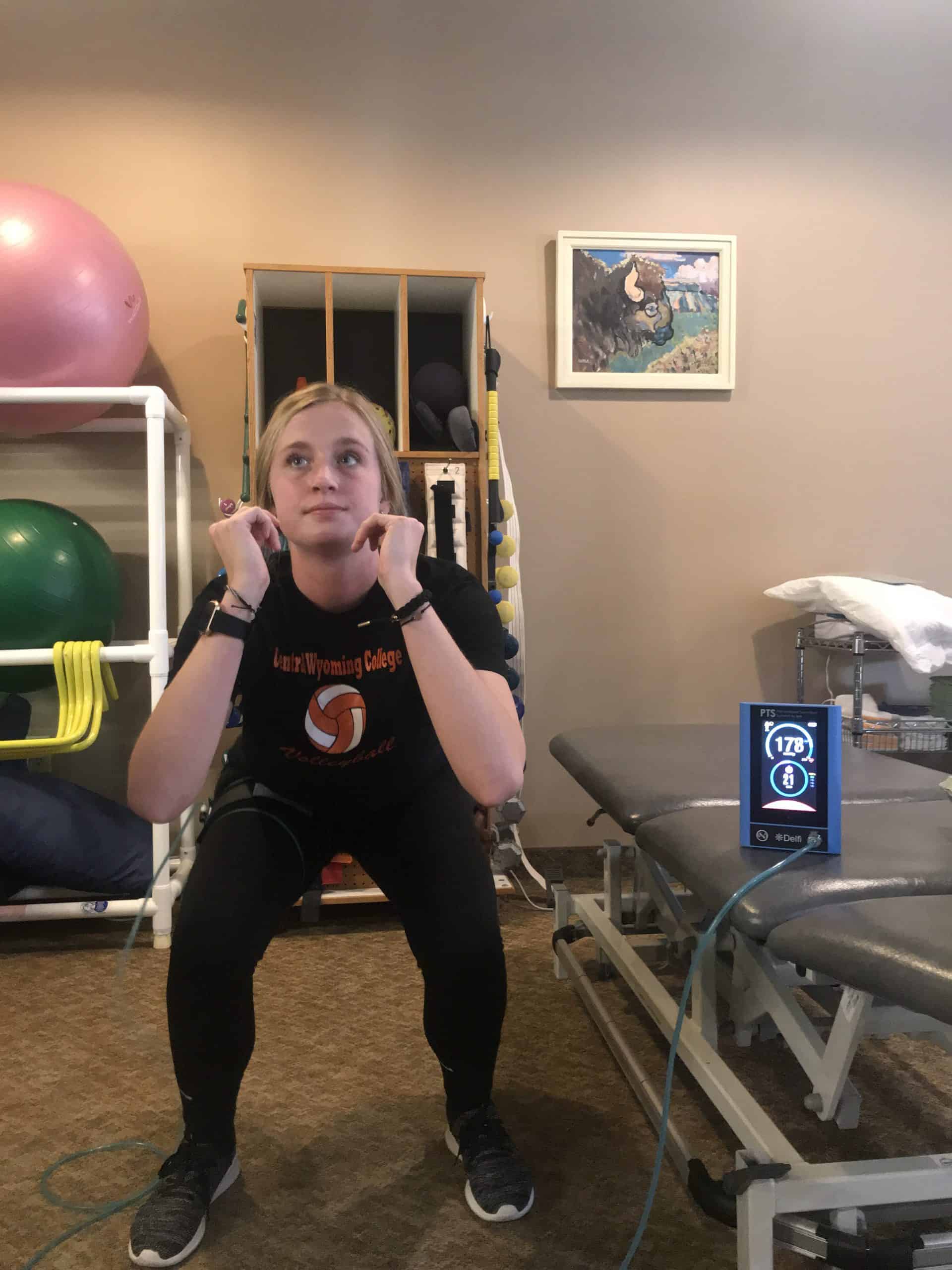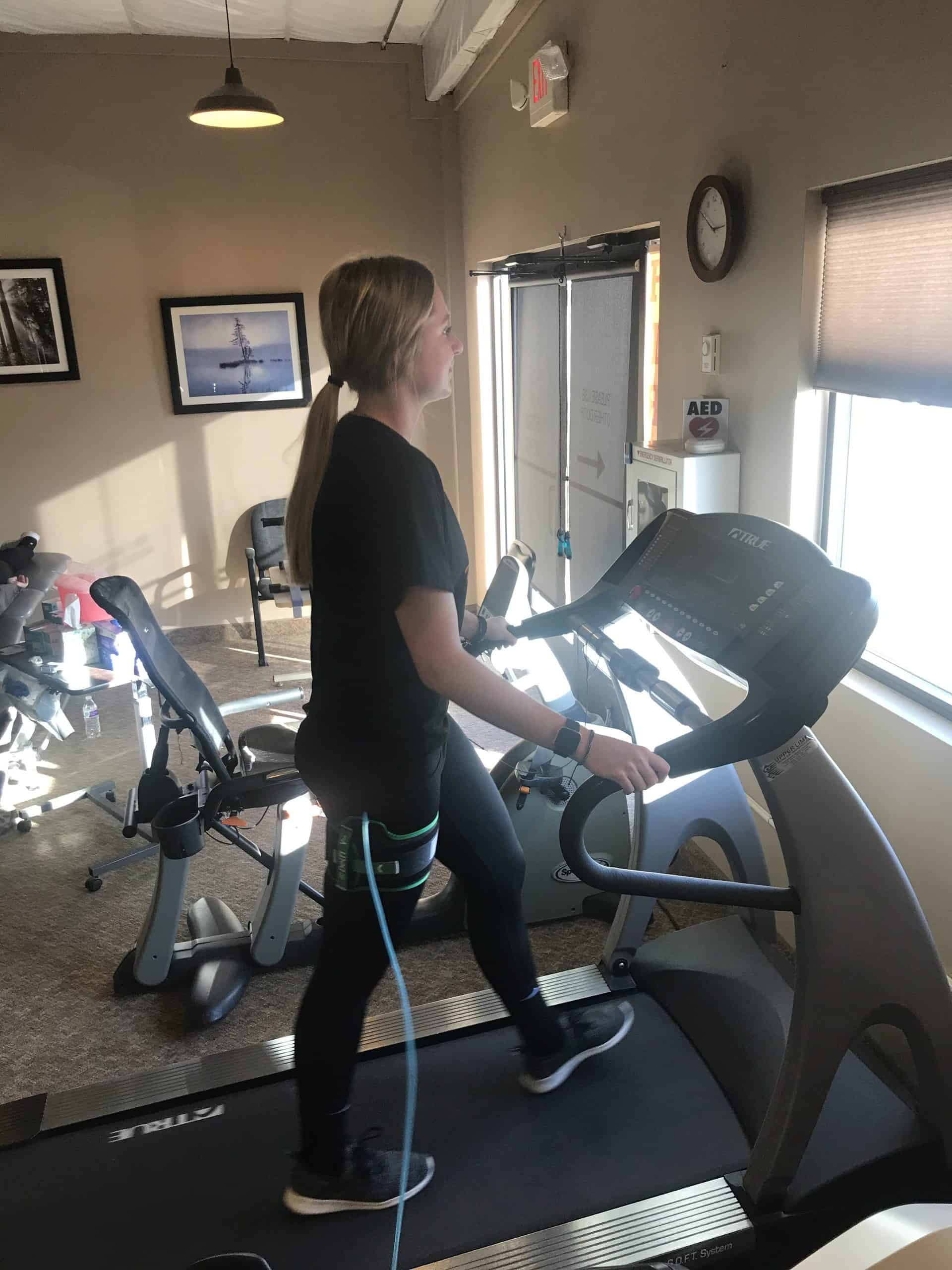 Blood Flow Restriction Therapy At Teton
John Reddon, PT DPT in our Riverton Clinic, has had extensive training on how to use this safe and effective method of improving strength in a sport-related injury or post-operative procedure.
"I like BFR because it allows a person to make improvements with strength when they would otherwise be unable to tolerate the necessary loading to create adaptable changes in the muscle. This can be because of surgical precautions, bone bruising, pain in weightbearing, or any number of reasons." – John Reddon
Using BFR, you can exercise at much lighter weights while still creating a muscle growth and strength response that would otherwise only be triggered by lifting much heavier loads.
You can also use BFR to prevent muscular atrophy after surgery when you are unable to use certain muscles. Musclar atrophy is when muscles waste away, usually caused by a lack of physical activity. This causes the muscles to deteriorate over time and increases the length of time it takes to build strength back up.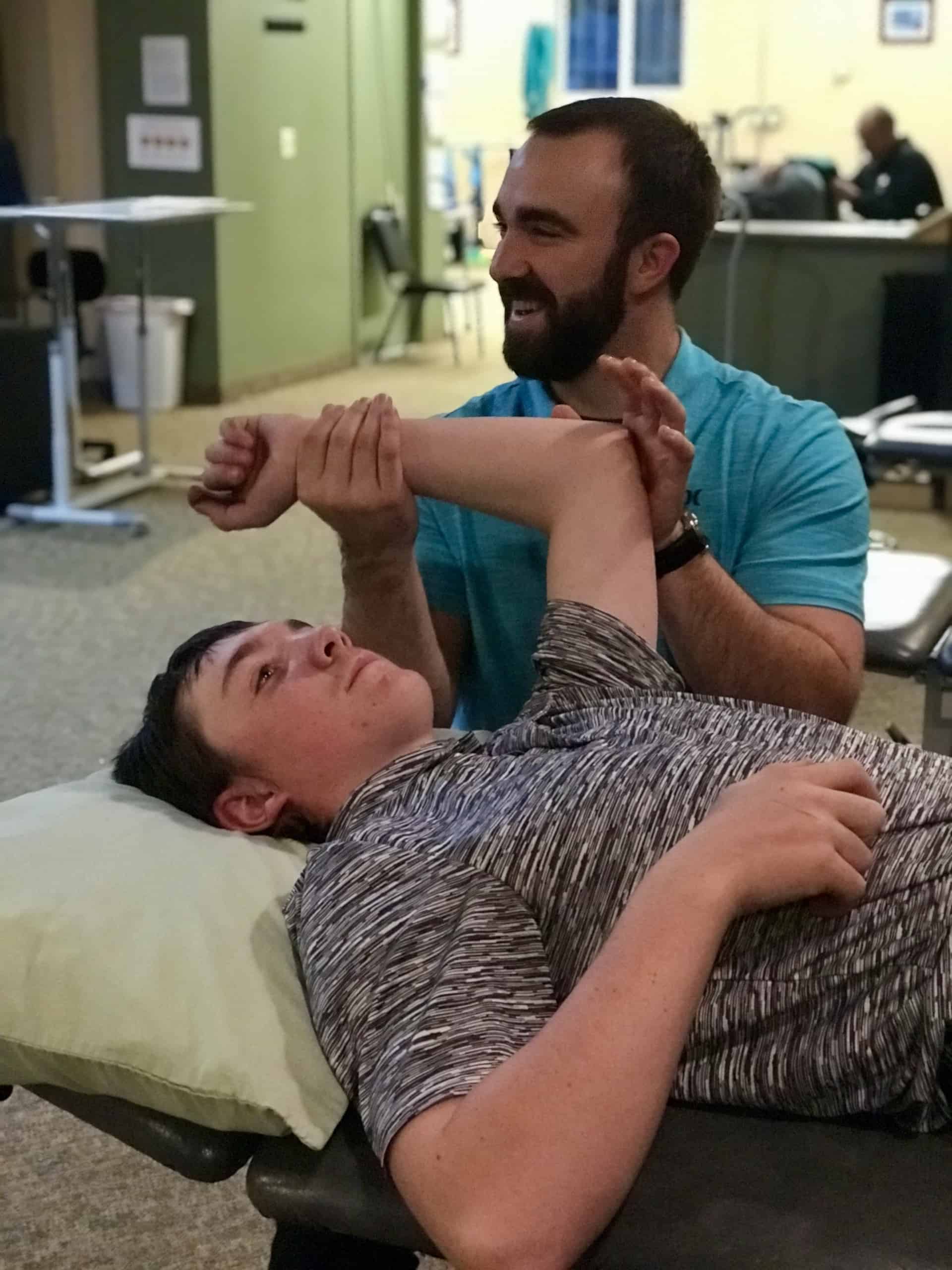 Here is a quick video of Dwight Howard, basketball player for the Los Angeles Lakers of the NBA, explaining how BFR training is part of his regimen and how he uses to keep his knees and body healthy and strong.
To learn more about how BFR works, call our Riverton office at 307-857-7074!
-FREE CONSULTATIONS-
A Free Consultation consists of a 30-minute one-on-one appointment with the Physical Therapist of your choice. The PT will talk with you about the history of your problem and will take measurements to test how well you are moving and to test your strength.
After a thorough exam, they will give you a written copy of:
1. The cause of your pain or problem.
2. A plan for successful treatment.
Call any of our Teton Therapy clinics to set up a FREE 30-minute consultation today!